Juffrous Restaurant & Pub
For our famous boerekos
---
---
'n Hartlike Weskus welkom hier by Juffroushoogte se restaurant en kroeg!
At the heart of Juffroushoogte is our well-known restaurant and pub - specializing in delicious home cooking and boerekos - the genuine version of "rys, vleis en aartappels".
Our wonderful comfort food and generous portions will bring back memories of the old days and leave your entire family well satisfied.
The a la carte menu also caters for the odd vegetarian or salad eater and if you follow a keto or paleo lifestyle - that's no problem.
The choice is yours! Our menu changes with the seasons and there is always lots of mouth-watering dishes and decadent desserts to keep your "hunger pains" at bay.
Hier is geen "fastfood" tekens op ons gebou nie - vir sulke kos sal u ongelukkig dorp toe moet gaan - ons kos neem 'n klein bietjie langer, dit smaak soveel beter en dis baie meer gesonder.
So, leave your diet at the door and join us for a great meal of your choice at Juffroushoogte - whether it be for a hearty breakfast or a family lunch or romantic dinner.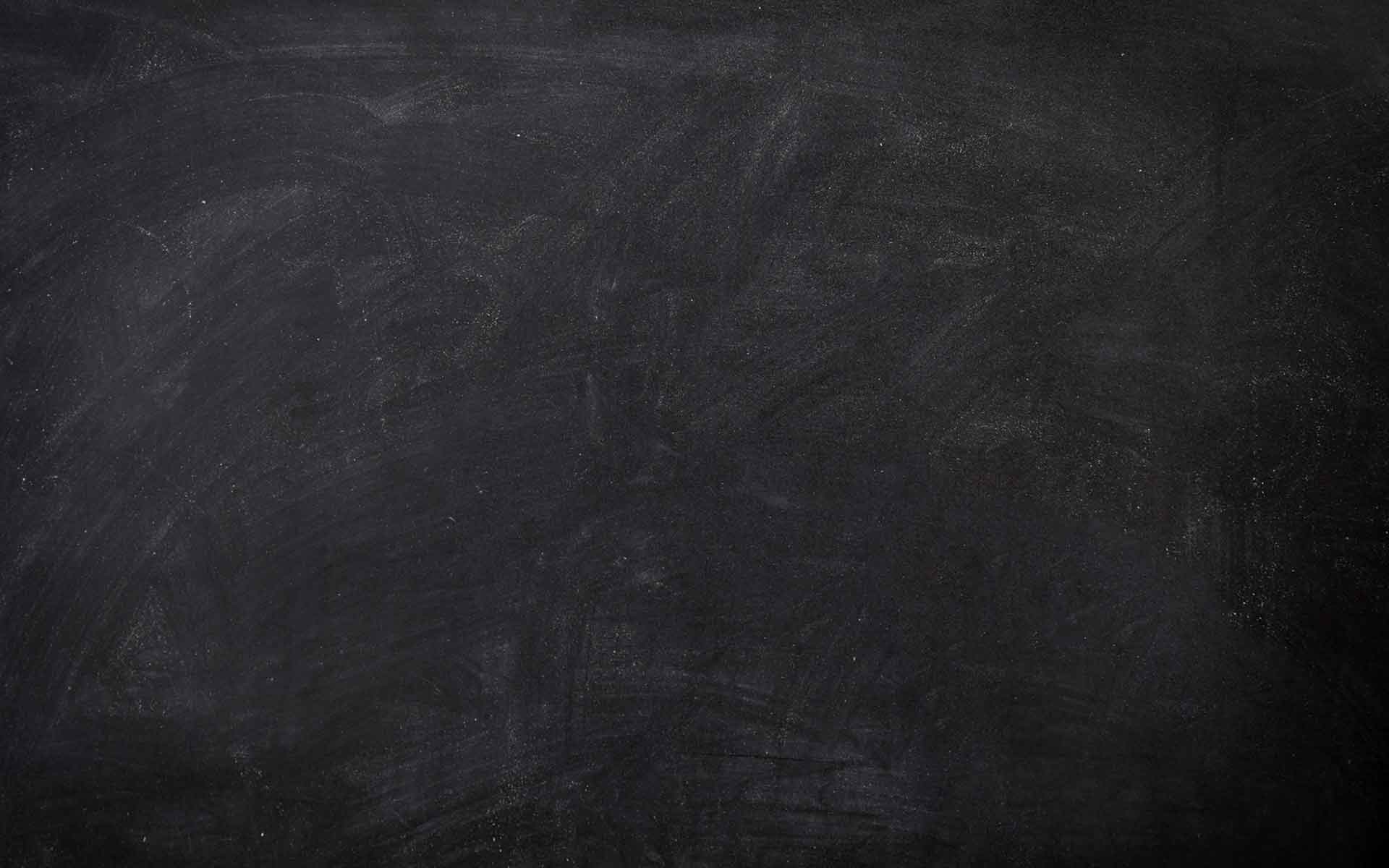 Healthy or Moerse Hangover Breakfast?
Breakfast is served between 08h00 and 10h00
---
---

Here's just a small selection to tempt you!
Vrek Honger breakfast (for the Very Hungry) - 200g Sirloin Steak, juicy beef sausage, a generous portion of bacon rashers, 2 farm fresh fried eggs, creamed mushrooms, fried tomato & chips. Toast with local farm jam.
Moerse Hangover (a whopping great hangover) - Two farm fresh fried eggs, a juicy piece of local beef sausage, some bacon from the piggy down the road, creamy mushrooms, fried tomato and chips. Toast with local farm jam.
Juffrous Breakfast - 3 Bacon Rashers, 2 farm fresh fried eggs, creamed mushrooms and fried tomato. Toast with local farm jam.
Juffrous Healthy breakfast - Crunchy Country muesli mix, served with yoghurt and fresh seasonal fruit.
And don't forget to ask about our mouth-watering omelettes and toasties.
Special breakfast arrangements can be made to accommodate those super early risers such as contractors and businessmen. (Read all about our unique contractors' accommodation package here.)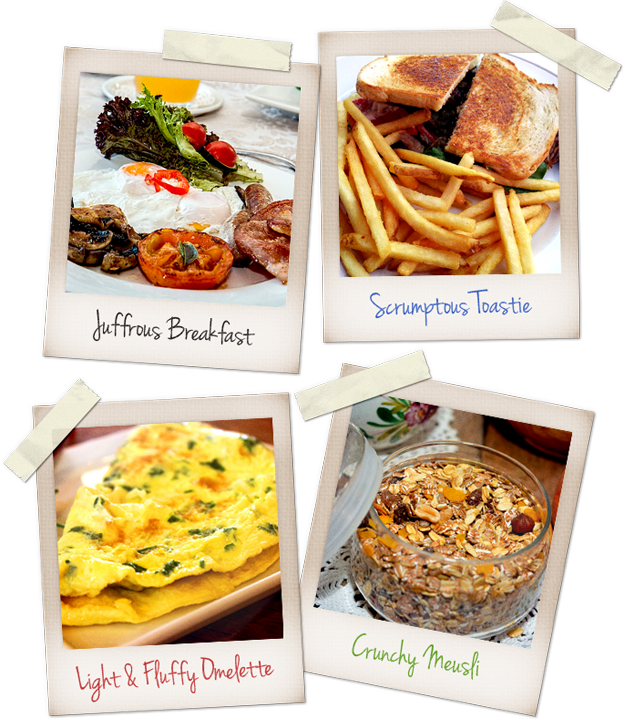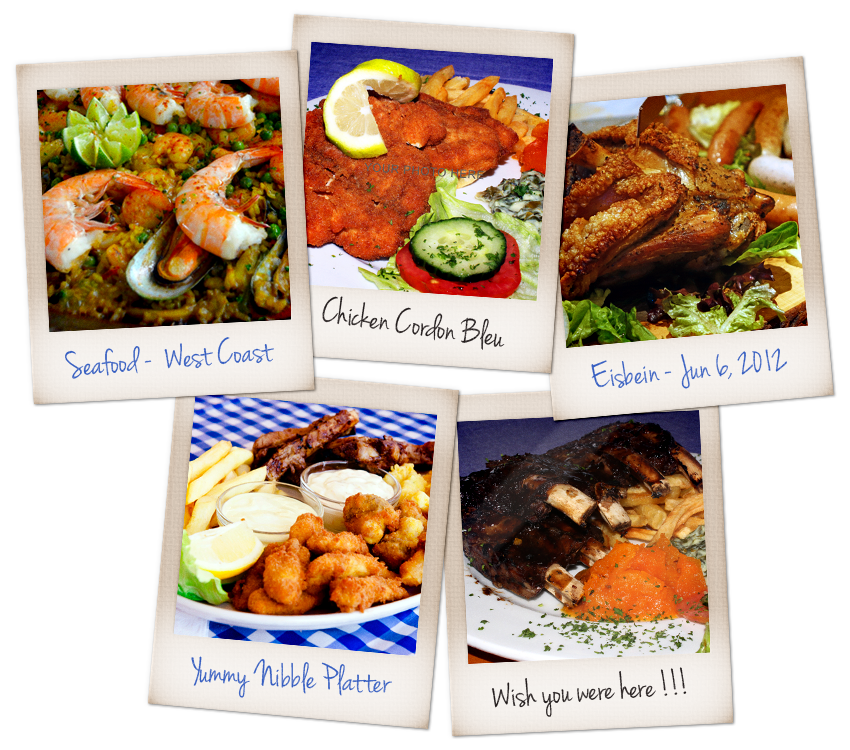 Lunch or Dinner
Monday to Saturday: 11h00 to 21h00
Sundays: 11h00 to 15h00
---
---
A peek at some of our most popular dishes
The restaurant was beyond expectation. We attended the restaurant for the famous "moerse burger". The service was beyond reproach. The food took a bit longer than expected but it gave us the opportunity to relax and have fun while we waited.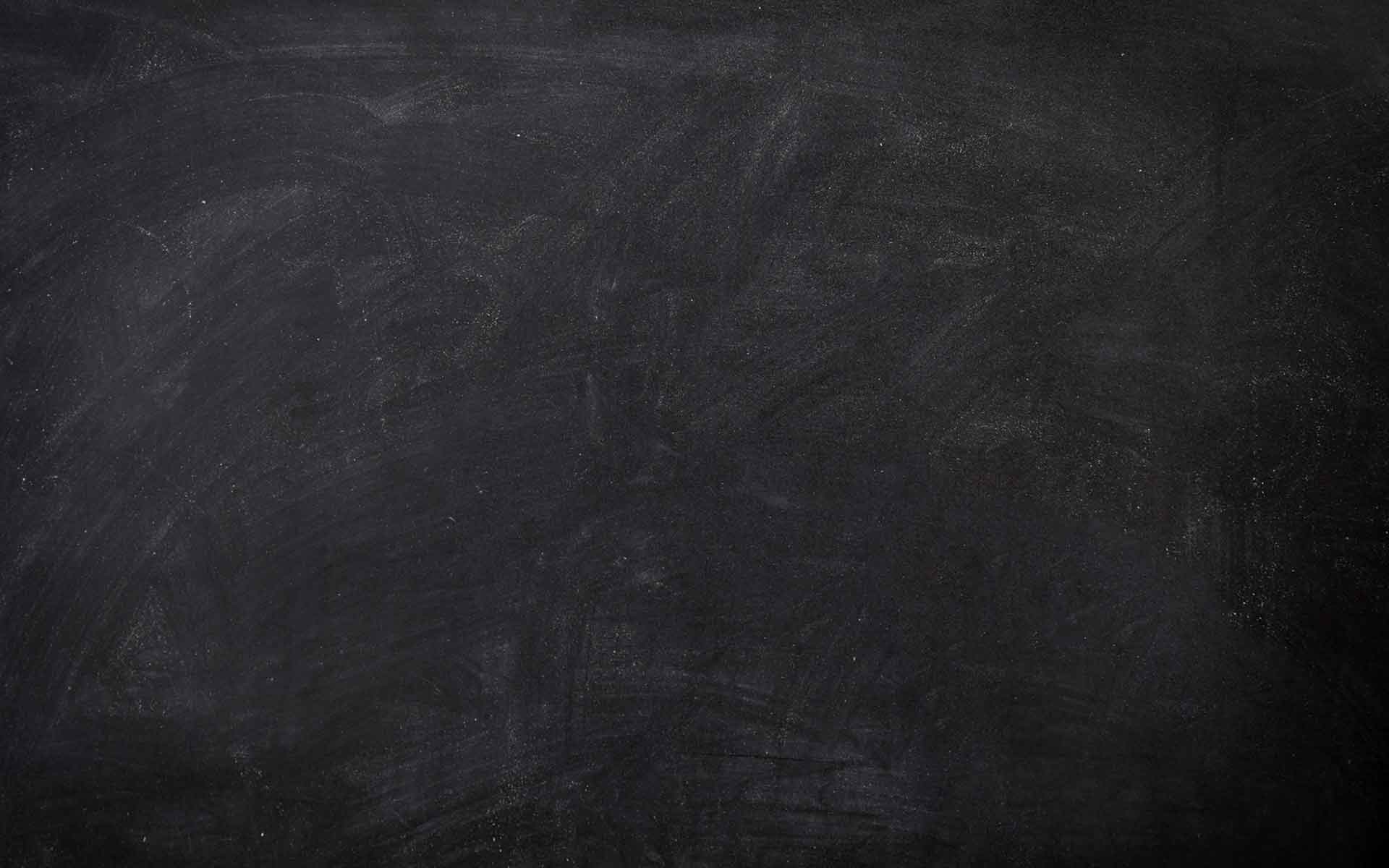 We LOVE making Burgers ...
Saucy or not? With cheese or bacon?
---
---
Secrets to making the best burgers ever ...
We only use freshly ground beef - with a goodly amount of fat to ensure juiciness
We season, season and season again with our secret mix of spices
We keep our cool and handle your pattie with care so no dry or tough burger for you
We lock in the flavours with exactly the right heat and cook to perfection
We get creative and build your burger adding cheese, bacon and other yummy options
We add a healthy dose of our homemade topping to finish off a masterpiece!
The juice of the burger, the crunch of the lettuce, the coolness of the tomato, the smooth, rich flavour of the sauce, and melting cheese — is your mouth salivating too?
Beef Burger - the classic burger taste
Cheese Burger with a slice of cheese
Bacon & Cheese Burger with crispy bacon & and cheese
Hawaiian Burger with sweet pineapple ring & and cheese
Cheddar Melt Burger with cheese & a creamy mushroom sauce
Saucy Burger with one of our delicious homemade sauces
We are the home of the ORIGINAL Moerse burger!
Chicken or Beef - Beef or Chicken? - Whichever you choose - All our Moerse burgers are topped with bacon, egg, cheese & mushroom sauce

For a unique burger that can't be found anywhere else on the West Coast, come and visit Juffrous restaurant now.
We'll serve up a selection of tasty burgers, delicious sides, cool wine and beer on tap, and you'll feel at home in no time.
Without the mess in the kitchen!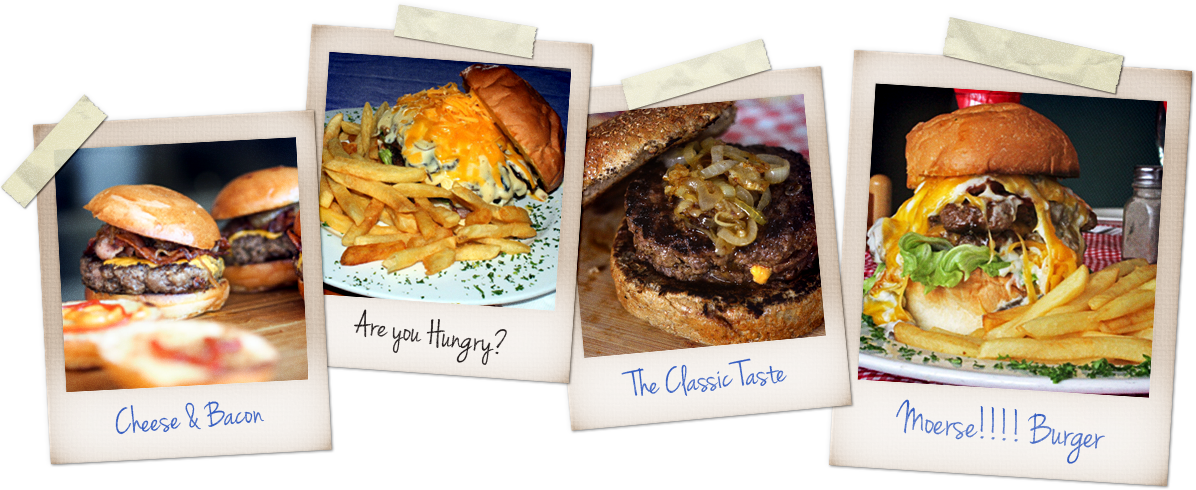 OMW! Check out our DOUBLE Moerse Burger - we DOUBLE DARE you to finish every last bite!

Juffrous Pub
- our friendly watering hole!
Monday to Saturday: 11h00 to 21h00
Sundays: 11h00 to 15h00
---
---
Remember to visit our charming sleeper wood pub to enjoy good company and a great atmosphere.
Have a game of pool or relax in front of the cosy fireplace on the cooler evenings.
Don't miss your favourite sports event broadcasts - watch on our big screen TV.
We serve local Beer on Tap and you can order any dish from our Juffrous Restaurant - if you prefer more informal dining. How about trying out that "Moerse Burger" or one of the mouth-watering baskets or nibble platters?